Designing a Father's Legacy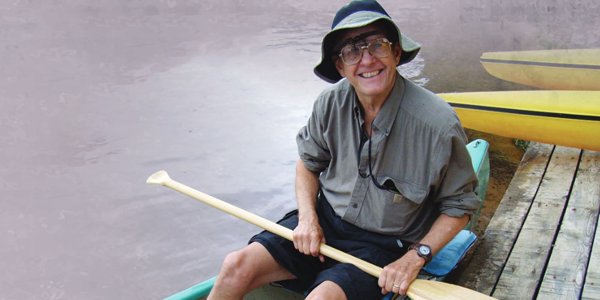 Geography professor George Stoops' real-world experiences informed his teaching and inspired generations of students at Minnesota State Mankato.
He brought his experiences as a city planner in Toledo, Ohio, as an owner of Rickway Carpet in Mankato and as an avid outdoor adventurer into the classroom.
When Stoops died in 2019, he left funds for the Geography Department in his will. His daughter Rebecca Wagner said she was delighted to learn that she and other family members could help direct how the funds were used. Some went to scholarships, and some to equipment for a student-driven research lab at the University.
"It turns out they needed this mastersizer, which would help figure out particle movement from land-slides and earthquakes and it just felt like the right thing," Wagner said. "And so it put me in a situation of being able to think about what was important to him and tailor his gift the best way."
The state-of-the-art machine will be installed by fall semester.
"We are thrilled to have obtained the equipment," said assistant geography professor Mark Bowen, adding that the machine is industry standard and ideal for students. "It has provided the Earth Systems Lab with an important tool to better understand land- scape change and impacts to the environment in Minnesota and elsewhere."